Christopher Gentry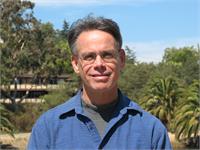 Chris has been practicing acupuncture since 2005. He specializes in treatment of Pain, Sleep, Emotional Challenges, Digestive Concerns and Menopause.
Chris received his MS at AIMC Berkeley in California, and post graduate training in Tianjin China. He's licensed by the State of California Lic.#AC10515.
Gardening, hiking and spending time outdoors are among Chris' favorite activities. He's also been practicing the Chinese art of Tai Ji since 1998.
Se habla español.
Christopher Gentry is currently not instructing any classes.